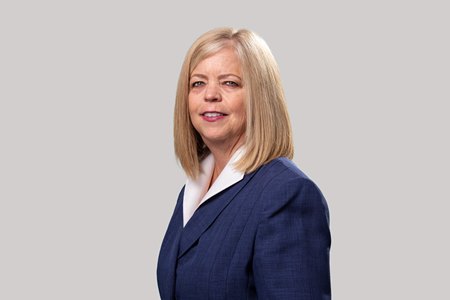 Ryan Jordan becomes CDI's senior vice president of real estate development.
Churchill Downs Inc. Press Release
Release Date: February 10, 2022
Churchill Downs Inc. announced Feb. 10 that Austin Miller will retire effective March 1 after eight years as senior vice president of gaming operations for CDI. 
Miller's 15-year tenure with CDI started as president of Fair Grounds Race Course & Slots in New Orleans, Louisiana, where he led the design, construction, and opening of the company's first casino gaming operation. In 2010, Miller was named president of Calder Casino in Miami Gardens, Fla., before transitioning to CDI's corporate headquarters in Louisville, Ky., in 2013.
"Austin has been central to the growth and evolution of CDI over the years," said Bill Mudd, president and chief operating officer of CDI. "His bold and creative vision for the Company's gaming properties will have an enduring impact. I am grateful for his leadership during a transformative time and wish him nothing but the best in his retirement."
CDI has promoted Maureen Adams to fill Miller's role as senior vice president of gaming operations. Since 2019, Adams has served CDI as vice president of gaming operations where she oversaw the day-to-day operation of eight gaming properties as well as the centralized marketing and analysis department. Adams' career with CDI spans eight years and includes time as president and general manager of Calder Casino.
"Maureen brings over 25 years of gaming experience in finance, marketing, operations, and leadership in 10 different states and two countries to this important role," said Mudd. "Not only does she bring a proven track record of success, Maureen has a keen aptitude for inspiring and developing her team to achieve both their personal and professional goals."
Maureen's professional career includes 15 years with Caesars Entertainment where she held a variety of senior positions in finance, marketing/sales, and operations. Maureen holds a Bachelor's degree in business administration and accounting from Richard Stockton University, an MBA from Rutgers University, and has a certificate in international general management from Harvard Business School.
CDI also announced the promotion of Ryan Jordan to senior vice president of real estate development where his responsibilities will include strategic planning at existing properties as well as the leadership of design and construction for new properties across the Company. Jordan joined CDI in 2009 as vice president of operations for Churchill Downs Entertainment Group and was later named general manager of Churchill Downs.
"Ryan is the ideal candidate to lead the development of new properties across our portfolio," said Mudd. "Throughout his 12-year career with the company he has successfully and consistently executed complex large-scale projects with a focus on operations, hospitality, and entertainment."
Prior to joining CDI, Jordan worked for the PGA of America as the championship director of the PGA Championship. He holds a Bachelor's degree in business management from North Carolina State University and an MBA from the University of Louisville.
These internal promotions are effective immediately.
Industry News Releases – In support of Thoroughbred industry organizations, BloodHorse is posting news releases relating to the industry. The releases have not been edited by Blood-Horse. If there are any questions please contact the organization that has produced the news release as directed in the news release.