Lincoln company that makes scientific instruments has new owner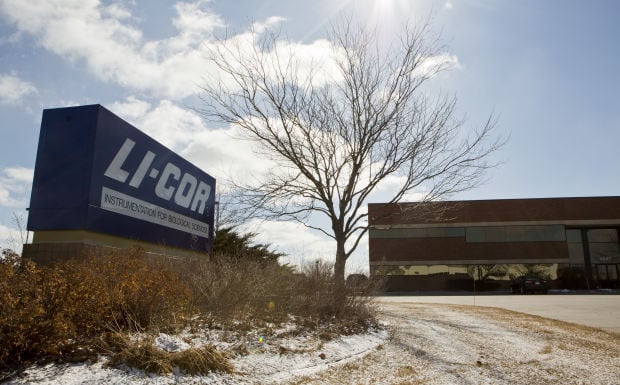 A Lincoln company that makes products in the environmental sciences and biotech industries has been sold.
Battery Ventures, a technology-focused investment firm, announced Wednesday that it purchased LI-COR Biosciences. Terms of the deal were not disclosed.
LI-COR, founded by Bill and Elaine Biggs in 1971, has two main business lines: environmental-monitoring instrumentation, including devices and software for scientists to analyze plants, atmospheric qualities, gas and soil; and a biotechnology business, offering a portfolio of imaging and analysis instruments, proprietary software and reagents sold mainly to life-science research institutions and pharmaceutical producers. It employs more than 300 people at its Lincoln headquarters and at subsidiaries in Bad Homburg, Germany, and Cambridge, England.
"We are excited to partner with LI-COR and the Biggs family in this transaction, particularly since we've been tracking the company and its growth since 2013," Jesse Feldman, a Battery Ventures general partner, said in a news release. "We look forward to helping LI-COR increase its market share and grow both organically and through targeted acquisitions."
Feldman and Battery's Max-Julian Kaye are joining LI-COR's board, and Thomas Reslewic, a current Battery executive-in-residence who previously served as group president for two business units within Teledyne Technologies, will become CEO.
Battery said current LI-COR Chief Executive Greg Biggs, the son of co-founder Bill Biggs, will transition to an advisory role.
"Partnering with Battery, a well-capitalized firm with an extensive history of backing innovative analytical-instrument businesses, is the logical evolution for LI-COR," Greg Biggs said in the release. "We could not be more thrilled to leverage Battery's capital, network and industry expertise to continue to drive our growth in this dynamic industry environment."
Get the latest local business news delivered FREE to your inbox weekly.