Gaming brand Razer has come out with what it calls the Razer Phone Cooler Chroma. As the name suggests, it is a cooler for your phone.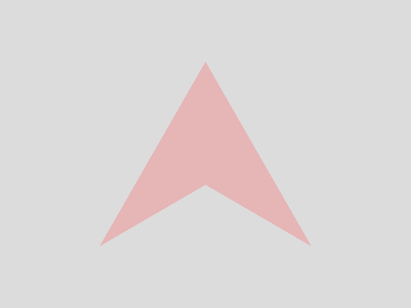 The Razer Phone Cooler Chroma launched by the gaming brand
By Akriti Rana and Nimish Dubey
The last thing one needs while going through an intense gaming session is one's phone getting so warm that it becomes difficult to even hold, leaving one with no other option but to bail out gaming, and putting the phone down to cool. But what if we tell you that there is a device that can bring those soaring phone temperatures down? And it is not complex either — all you have to do is connect it to the back of your phone. 
This is not some made-up idea that we are throwing at you, just to make your gaming tongues drool. It is actually a legit device that has been launched by a legendary gaming brand. Razer (yes, THAT Razer) has come out with what it calls the Razer Phone Cooler Chroma. As the name suggests, it is basically a cooler for your phone.
Yes, you heard it right — a cooler for your phone. 
Phone too hot? Switch on this fan, and turn on lights too
This means all the times you had to put down your smartphone simply because it was getting so warm that you actually thought it was going to explode (no shade, Samsung Galaxy Note 7) could now be behind you. 
This cooling gadget is basically a fan available in two different variants — one that comes with MagSafe compatibility for iPhones and another one which is a more universal variant that comes with clamps that can be clipped on to the back of your smartphone. And it not only cools your phone down when its temperature goes up, but actually looks quite cool (pun intended) while doing it. The device comes with an in-built RGB light system that features 12 customisable RGB LED lights, powered by the Razer Chroma technology which claims that it offers up to 16.8 million colours, countless patterns and dynamic gaming light combinations. 
The Razer Phone Cooler Chroma comes with a seven-blade fan with up to 6400 rpm which claims to take the heat from your phone and dissipate it with minimum noise, thus bringing the temperature of your phone down. It connects to your phone via Bluetooth from where you can not only customize the light patterns but also manage the speed of the fan as per your needs. No, we do not know if the app automatically detects if your phone is too warm and asks you to use the fan — it would be really neat if it did. 
Cool, but pricey and certainly not perfect
All of this at the price of $59.99, or about Rs 4,500 in direct conversion. Expensive (hey, it is Razer!), but sounds good, right, especially in the era of phones that heat up quite often while gaming? Well, as gamer-friendly as the idea may be, there are some aspects of it that we are not completely on board with. 
For starters, as amazing as this idea may sound to some, this is not a first-of-its-kind-device in the market. There are a number of smartphone cooling fans available out there for much lower prices (often around Rs 1,000), albeit from not as popular or reputable a brand, and perhaps not with the quality of performance and light effects that this one offers.
Another problem that we have with the Phone Cooler Chroma is that it does not come with a battery of its own. This means it has to be plugged into a wall socket or an adapter to make it work. This basically renders you immobile while using it as you cannot move around and game and bring down the temperature of your phone using this gadget. The fact that it comes with a Type C to Type C cable which is only 1.5 meters long does not help. We are sure one can get a longer cable but that would be spending more money, after already splurging on something this expensive.
We are also yet to know how long the device will take to bring the temperature back to normal or if one needs to keep it attached while playing power-hungry, temperature rising games, because let's face it, the Phone Cooler Chroma may be cool but it will add heft to your phone. Having a clumpy attachment on the back of your phone while gaming is no gamer's ideal scenario.
The device is available in the US and there is no information about its pricing or availability in India. It might be definitely very interesting and even handy for some, but we would have preferred it if the Phone Cooler Chroma had been a little more wire-independent (put a battery in it, Razer) and come with a slightly smaller price tag. In its current form and at its current price, we do not think it is indispensable, even for the hard-core gamers. If you are not a Razer fanatic, you would be able to find similar functioning devices that are unlikely to raze(r) your pocket as much.
The Phone Cooler Chroma may be a neat add-on for phone gamers, and is literally a very cool concept, but right now, we are not sure we are fans of the product.