A text that asks about your COVID-19 status could be a scam. (John Wilson, KSL-TV)
Estimated read time: 2-3 minutes
SALT LAKE CITY — Scammers came up with another way to steal your personal information through a text that asks about your COVID-19 status and tries to steal your personal information.
It's been two years now since Lee Perry retired after a long career with the Utah Highway Patrol in Box Elder County.
"I miss the people," he said. "That's going to be a part of my DNA forever."
Every now and then, though, Perry still feels like he's in law enforcement. Especially when his phone buzzed at 1:30 a.m. this past Sunday.
"That is the text message that I got," he said while showing his cell phone.
That message asked him to validate his COVID-19 vaccine status by clicking on a link.
"I could see where, if you looked at this and you would say, 'oh, I better click on there,' and then if you did, it starts asking you questions and you're like, why do they need all this?" said Perry. "Why do they need my social security number? Why do they need this information?"
He knew it was a fraud. He also knew some people would probably fall for it.
He decided to act and he described the text and scam on his Facebook page hoping to warn people.
"That's really the point is we have to watch out for each other. And that's the one benefit I see of social media is we can share with each other and say, hey looks guys, this is a scam," he said.
Perry, who was also a Utah State Representative, said this is just the latest scam from crooks who will probably never be found.
"It's nearly impossible. It's so hard to prosecute these folks because of the fact they're operating mostly outside of the country," said Perry. "They're constantly happening."
There's also a similar scam going around where a group claiming to be from Meals on Wheels in the Brigham City area asks for money.
Perry spoke to his mother about the scams because, like many in her generation, she is one who trusts people who call her, he said.
"That's where I tell people, is if you got an elderly parent, help them. Hopefully, my kids will do the same for me and watch out for me when I get older," he said.
When it comes to scams, his message now is the same as when he was a rookie trooper.
"Nothing is free in this world when it comes to that kind of stuff," said Perry.
His best advice for this latest scam?
Perry said just delete it. He also warned by clicking on the link, that may alert the scammer that your cell phone number is an active number, which may set you up for future scam attempts.
×
Photos
Related Stories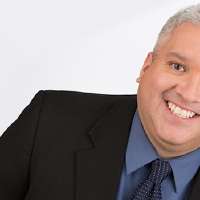 Alex Cabrero
More stories you may be interested in