Latest – All Blacks first five Beauden Barrett is showing positive signs in his recovery from his latest head knock over the weekend, with no ongoing symptoms of concussion, Blues head coach Leon MacDonald said.
Photo: PHOTOSPORT
Barrett was forced off in the Blues' Super Rugby victory over the Highlanders in Dunedin on Saturday, weeks after saying he feared his career was over due to concussion symptoms.
The 30-year-old, who recently returned to action following a concussion suffered against Ireland in November, was taken off in the 41st minute after a collision with Highlanders centre Fetuli Paea and is currently in recovery protocols.
"There is a mandatory (10-day) stand-down period when you get a bang to the head which he's going to sit out. The early signs are positive — other than a mangled up face, he's come out pretty well," MacDonald said.
"He's got a sore neck and he's not too happy about that, but he's looking pretty good at the moment, which is promising."
MacDonald said the Blues had played it safe with twice World Player of the Year Barrett.
"We were extra cautious in the way we brought Beauden back (earlier this season). We didn't push him in early, we gave him extra time to make sure he was really comfortable, that it was completely gone and he felt good," MacDonald said.
The Blues play Moana Pasifika tonight.
-Reuters
Time for Root to give up captaincy
Former England cricket captain Michael Atherton says current skipper Joe Root should step down following their 10-wicket defeat by the West Indies in the deciding third test.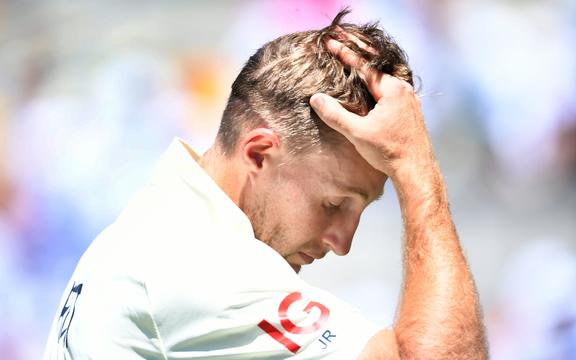 Photo: PHOTOSPORT
England have won just one of their previous 17 tests and the pressure had been mounting on Root even before their 1-0 series defeat in the Caribbean, which followed a 4-0 thrashing by Australia in the Ashes series.
"As was obvious to anyone who was in Australia, and should have been obvious to anyone who wasn't, Root has reached the end of the road as captain," Atherton wrote in The Times.
"A change will not cure all ills — this is a poor team and England are paying the price for the neglect of the first-class game — but there simply comes a time when a captain has nothing new to say, no new methods of motivating his players and a different voice or different style is required.
Root wants to continue in the role but another former skipper, Nasser Hussain, said it was time for a change.
"The England captaincy was the best job in the world and it is not one you keep doing simply because there is a perception no one else is capable of taking over," Hussain wrote in the Daily Mail.
"We're talking about the England captaincy. It is too important for that."
Michael Vaughan said England would lose nothing by replacing Root as captain.
"What are we going to miss? We are not going to miss his runs because he will keep scoring those," the former skipper wrote in The Telegraph.
-Reuters
Canadian gymnasts want investigation into their sport
A group of more than 70 current and former Canadian gymnasts have called for an independent investigation into what they described as a "toxic culture and abusive practices" within their sport in the country.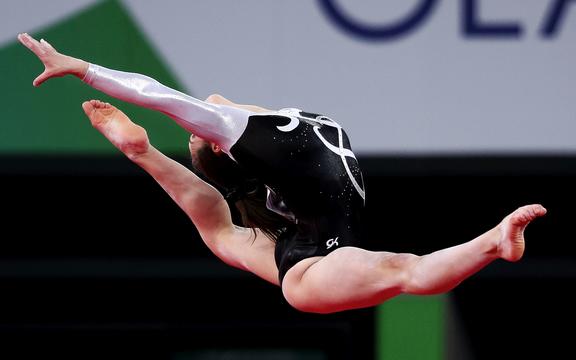 Photo: PHOTOSPORT
The gymnasts, who are and have been members of the Olympic team and national team, said in a letter sent to Sport Canada's director general Vicki Walker that for nearly a decade the fear of retribution prevented them from speaking out.
"We can no longer sit in silence," the letter said. "We are coming forward with our experiences of abuse, neglect, and discrimination in hopes of forcing change.
"We ask Sport Canada to take action to ensure the next generation of Canadian gymnasts is not subject to the physical and psychological trauma that we have had to endure."
According to the letter, there have been multiple complaints and arrests for various forms of emotional, physical, and sexual abuse and that the subject of the complaints have been Canadian coaches, many of whom the athletes were exposed to as minors.
Gymnastics New Zealand has gone through a review and is still implementing change to the culture within their sport.
-Reuters
Mercedes will learn from difficult start
Formula One champions Mercedes are going through an "exercise in humility" after years of success but they will be stronger for it, team boss Toto Wolff said after more pain in Saudi Arabia yesterday.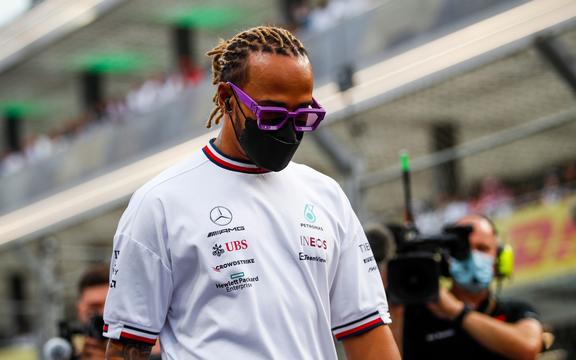 Lewis Hamilton Photo: PHOTOSPORT
Mercedes' seven-times world champion Lewis Hamilton finished 10th, the last of the points-paying positions, after failing to make it through the first phase of qualifying at Jeddah's Corniche street circuit.
"We were right in the middle of those fun games in the front for the last eight years," Wolff told reporters in a video call after the race, recognising the new dynamic was good for the sport.
"It is extremely painful to be not part of those fun games and by quite a chunk of lap time deficit.
"We're not going to rest until we are back in the mix. It's no fun at all. An exercise in humility and it's going to make us stronger in the end."
Mercedes have been constructors' champions for the past eight years, a record run, but major aerodynamic rule changes this year have left them wrestling with a car that bounces, or 'porpoises', on the straights as downforce comes and goes.
-Reuters
Spain to bid for Winter Olympics
Spain's Catalonia and Aragon regions have reached an agreement to submit a joint bid to host the 2030 Winter Olympics.
Barcelona-based newspaper La Vanguardia reported that Spain's Olympic Committee president Alejandro Blanco sent a formal letter to Prime Minister Pedro Sanchez and local executives with the details about the bid that will be presented to the International Olympic Committee in due course.
Japan's Saporro is considered as the favourite to stage the event, with former Winter Games hosts Vancouver in Canada and Salt Lake City in the United States, also reportedly interested.
The idea of hosting the Olympics has divided public opinion in the Spanish regions, especially since Catalonia's pro-independence government did not want to include Aragon in the bid due to a political dispute.
Activists have also warned that staging the Games could also have a negative impact on the Pyrenees due to climate change.
The Catalan government has said that it would hold a referendum in the region about the plans. In the past, referendums have killed off potential bids from several countries.
-Reuters
AFL star gets his record ball back
Sydney Swans forward Lance "Buddy" Franklin has been reunited with the ball he used to kick his 1,000th career goal in the Australian Rules top flight after a supporter who caught it returned it to him.
Thousands of Swans fans swamped the Sydney Cricket Ground in celebration on Friday when the 35-year-old became the first player in 26 years — and the sixth overall — to reach the landmark figure.
Alex Wheeler, a Swans fan in the crowd on Friday, said that he sustained bruises as he caught the ball before rushing out of the SCG and heading home to keep the it safe.
"I had a few stubbies that night and went to the pub after, but got paranoid that someone would get it from my house so went home pretty early. It was always my intention to get it back to the Swans and Buddy," Wheeler said.
A delighted Franklin reflected on his landmark goal, which came after a run of injuries over the years.
"It was just a special moment to have those people who have been through everything with me for the last 18 years," Franklin said. "It meant the world to me to have them there.
Wheeler received a pair of boots, a Swans jersey and another ball, all signed by Franklin, in return for the ball.
-Reuters