2 hr 11 min ago
US aircraft carrier is in northern Aegean Sea to ensure flight operations if tensions escalate in region
From CNN's Barbara Starr
The American aircraft carrier USS Harry S. Truman has been in the northern Aegean Sea this week in part to ensure it can conduct flight operations from there if tensions escalate in the region due to Russia's invasion of Ukraine, according to a US official familiar with the carrier's current task.  
The official did not disclose the exact location of the ship, but noted it is not routine to operate in the Aegean's northernmost waters. The area is relatively confined for carrier operations due to the number of small islands and heavy commercial maritime traffic.
"In the event of further escalation," the Navy could be told to project more fighter jet air patrols into the Black Sea, the official said. "If Russia sought to run the Turkish strait and Turkey asked for NATO support," then the carrier aircraft could be used for combat air patrols over the Black Sea and Strait of Dardanelles, according to the official. 
Turkey administers passage permission to transit into the Black Sea for warships, and there is concern about Russia's future plans there. US fighter aircraft often conduct air patrols for deterrence, and it would not necessarily signal the US is entering conflict. 
The Truman's fighter jets are currently flying over Romania as part of the NATO mission to demonstrate presence and resolve against Russian aggression.
The carrier is accompanied by the cruiser USS San Jacinto in the North Aegean. Five other US warships and a Norwegian surface combatant are further south in the Aegean.
This development comes as the Pentagon is also acknowledging it may have to reconsider and increase the long-term US military presence in Europe in the wake of Russia's aggression.
2 hr 30 min ago
Jordan to allow Ukrainians to enter country on "humanitarian grounds"
From CNN's Jomana Karadsheh and Kareem Khadder
Jordan announced that it will allow family members and relatives of Ukrainians residing in the country to enter Jordan without visas on "humanitarian grounds," adding they will be issued temporary residency, the Jordanian Ministry of Foreign Affairs and Expatriates said in a statement on Saturday. 
The ministry said the move would be "part of measures that will be implemented through the ministry in coordination with the competent authorities." 
It added that "it is continuing to cooperate with Jordanian embassies in Ankara and Moscow to conduct 'intensive' diplomatic contacts with all concerned parties and international organizations to push for providing safe corridors for Jordanians in the cities of Sumy and Kharkov," adding that there are no Jordanians registered in the cities of Mariupol and Volnovakha.
Jordan has said that it has so far evacuated 718 Jordanians at the border crossings between Ukraine and its neighboring countries, according to Jordan state-run News Agency Petra.
2 hr 24 min ago
Ukraine's foreign minister says he had "productive discussion" with US secretary of state along Polish border
From CNN's Niamh Kennedy in London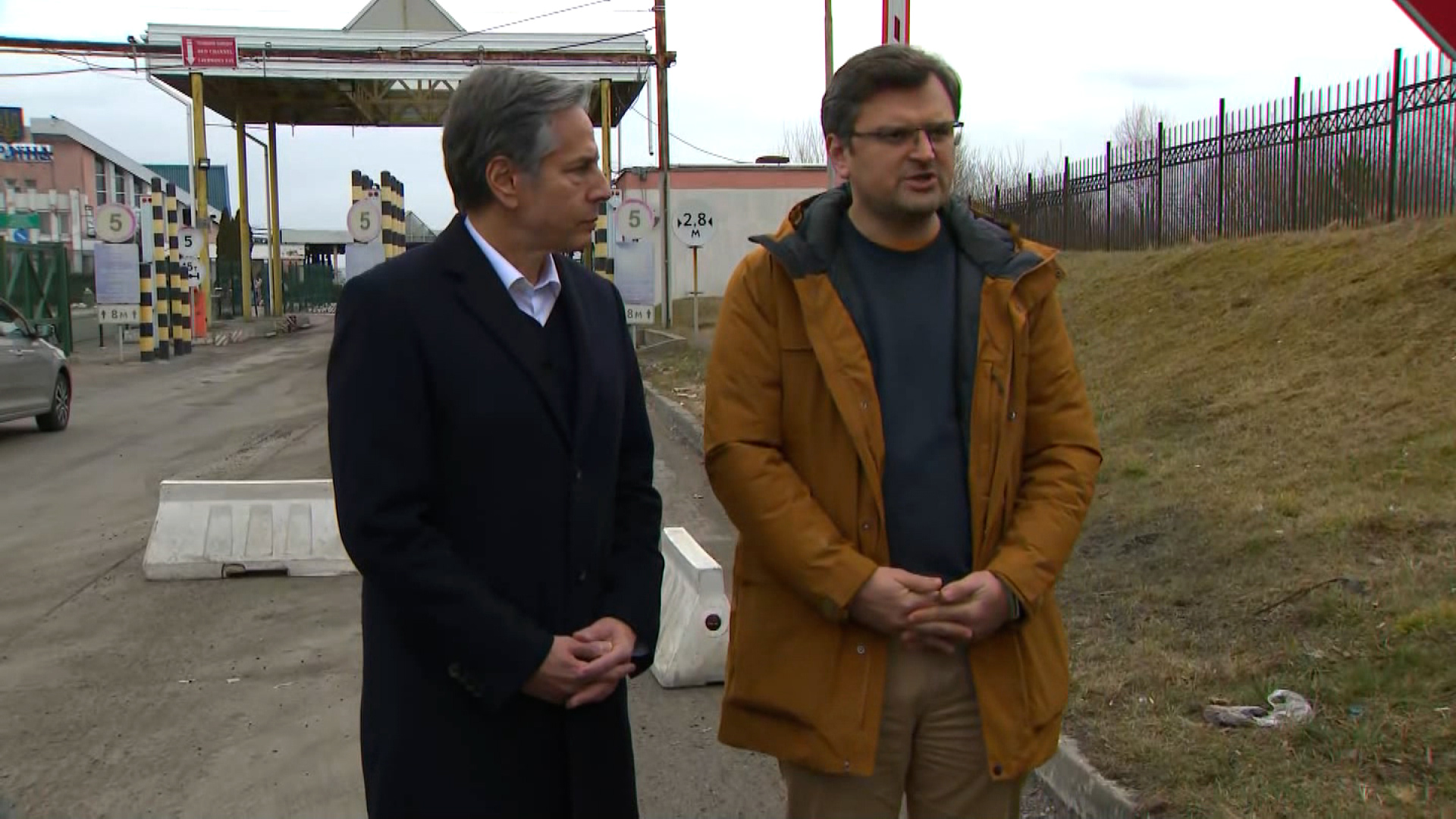 Ukraine's Foreign Minister Dmytro Kuleba had a "productive discussion" with US Secretary of State Antony Blinken on future steps to support Ukraine in the wake of the Russian invasion. 
In a televised message on Saturday, Kuleba said he had just returned from the Ukrainian-Polish border, where he held talks with Blinken along the neutral zone before crossing into Ukraine in what Kuleba called a "symbol of support."
"We had a productive discussion about the efficiency of the sanctions already imposed on Russia and the measures taken, but also more importantly about our future steps in supplying Ukraine with necessary weapons and in imposing additional sanctions on Russia," Kuleba announced in English. 
He added that he was "confident" that Ukraine and the US will be implementing the outcome of the talks "in the coming days," adding that the US will join up its efforts with its European allies. 
WATCH:
2 hr 25 min ago
Israel's prime minister met with Putin in Moscow, official says
From CNN's Hadas Gold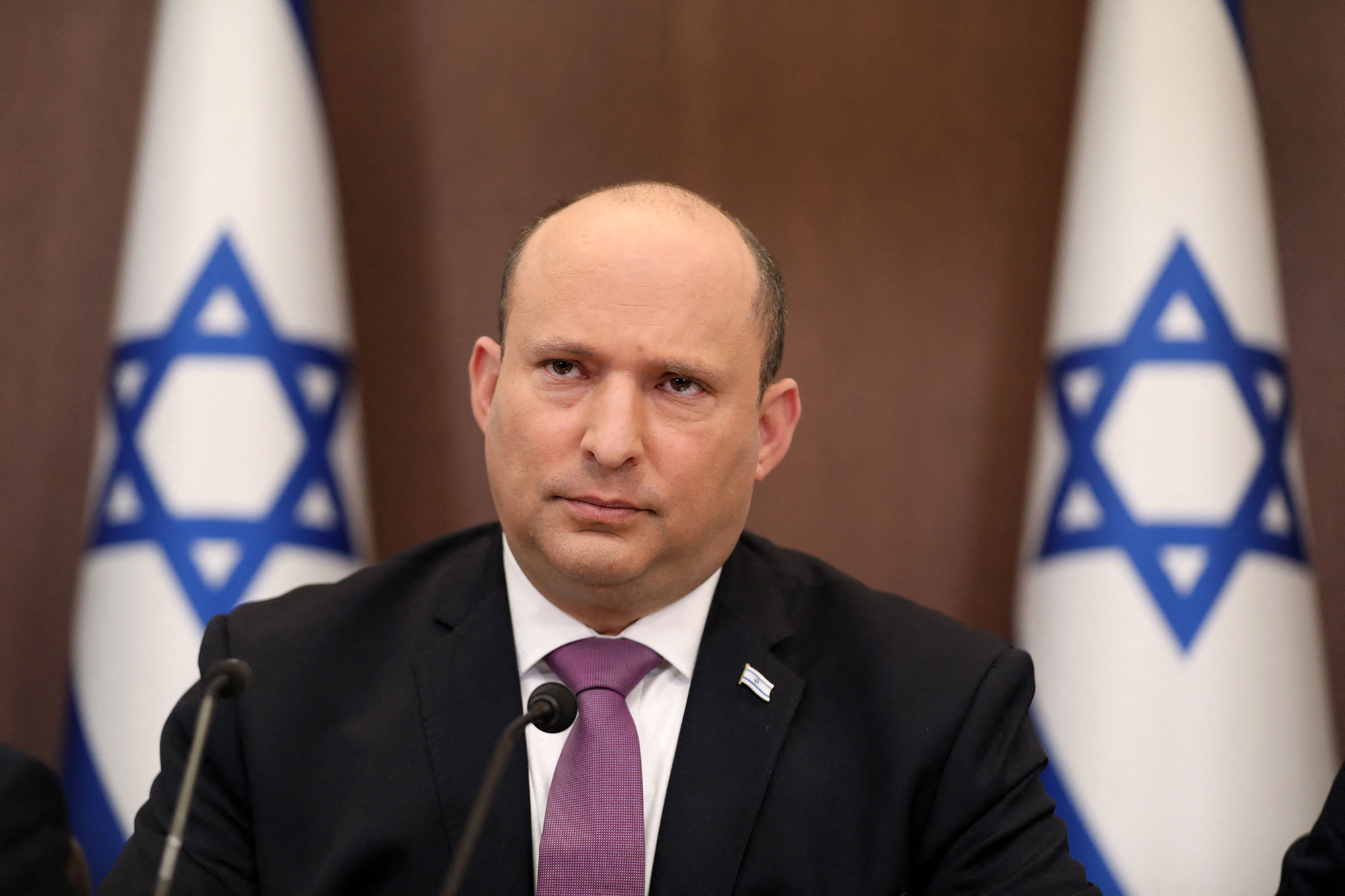 Israel's Prime Minister Naftali Bennett met for about three hours Saturday with Russia's President Vladimir Putin in Moscow, according to an Israeli official.
The unannounced meeting took place with the blessing of the US administration, the Israeli Prime Minister's Office said in a statement.
The Israeli official said that Bennett's diplomatic push was also coordinated with Germany and France and added that the Israeli leader "is in ongoing dialogue with Ukraine."
Bennett also spoke with Ukraine's President Volodymyr Zelensky on Saturday following his meeting with Putin.
Ukraine's ambassador to Israel told CNN that Ukrainian leadership was informed in advance of Bennett's meeting with Putin and had been supportive of it.
Following the conclusion of the Moscow meeting, Bennett is now en route to Berlin for a meeting with German Chancellor Olaf Scholz, the Israeli official said.
Three days ago, Bennett held separate phone conversations with both Putin and Zelensky.
Zelensky has appealed to Israel to mediate efforts to bring about a ceasefire.
While Israel has condemned Russia's invasion in comments by Foreign Minister Yair Lapid, Bennett himself has avoided direct criticism of Russia or Putin.
Israel has sought to maintain good relations with Russia in recent years so it can continue air strikes against Iranian targets in Syria – which Israel regards as critical to prevent the transfer of precision-guided missile technology to Hezbollah.
1 hr 32 min ago
It's just after 8 p.m. in Kyiv. Here's what you need to know
This is the latest on Russia's invasion into Ukraine, which is in its 10th day:
Evacuation corridors suspended: Ukrainian authorities halted evacuations from the besieged city of Mariupol on Saturday, accusing Russian forces of breaching an agreement to pause fire and give civilians safe passage out.
The Russian Ministry of Defense said Saturday night it would resume its offensive in Mariupol and Volnovakha.
In a statement to by Russian news agency TASS, the defense ministry said that "not a single civilian was able to leave Mariupol and Volnovakha along the announced security corridors."
The defense ministry had said earlier on Saturday it would stop bombarding the cities, which have endured days of heavy, indiscriminate shelling. But just a few hours after the announcement to pause fire, a top regional official said Russia broke its agreement.
The International Committee of the Red Cross (ICRC) also said it "understands" that civilian evacuations from Mariupol and Volnovakha will not go ahead on Saturday as planned.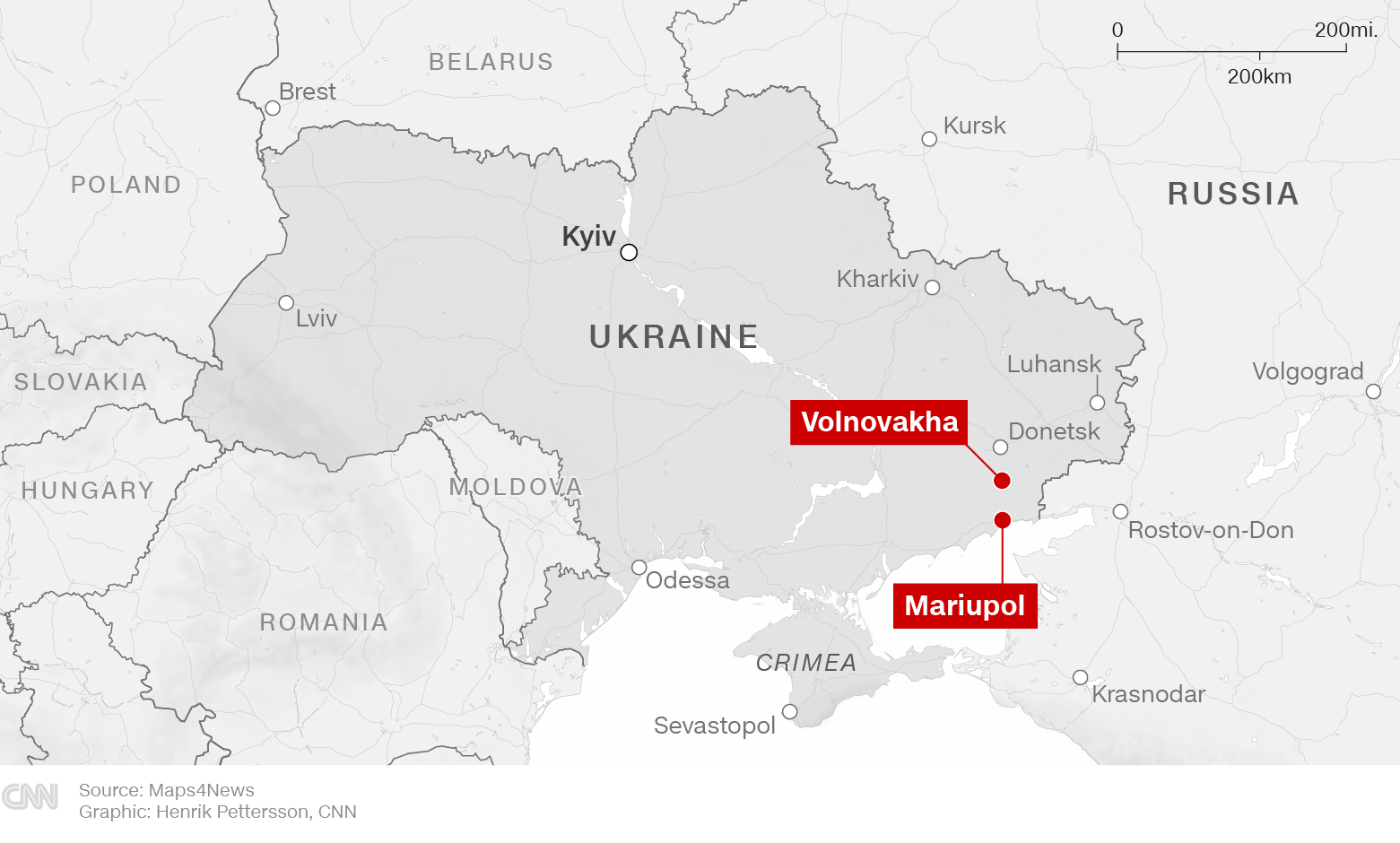 Putin says sanctions are equal to war declaration: Russian President Vladimir Putin said on Saturday that the sanctions introduced on his country are "equivalent of a declaration of war."
Putin also said on Saturday that he would consider countries imposing a no-fly zone over Ukraine as participating in the conflict. 
President Volodymyr Zelensky and other Ukrainian leaders have repeatedly pleaded with NATO and Western officials to impose a no-fly zone over Ukraine, which the US and NATO have said they oppose. Zelensky asked US lawmakers over Zoom today to assist with the establishment of a no-fly zone and harsher Russian sanctions.
Ukrainian officials praise protests: Ukrainian Foreign Minister Dmytro Kuleba has tweeted video from two cities in Ukraine – Berdyansk and Kherson – showing protests against Russian occupation. CNN has confirmed there have been protests against Russian occupation in both cities Saturday, as well as at least one in the eastern Ukrainian region of Luhansk.  
New video posted to social media shows at least one man getting hit by gunfire during a protest against the Russian military in the small town of Novopskov in northeastern Ukraine. CNN has geolocated and confirmed the authenticity of the video.
Humanitarian situation continues to deteriorate: As cities come under heavy shelling, some Ukrainian officials say people lack basic access to food, water and medication.
The US secretary of state visited a refugee center in Poland, where waves of people from Ukraine continued to come in from over the border. The UN estimates over 1.2 million refugees have fled since Feb. 24.
2 hr 57 min ago
Russia says "offensive operations" have resumed in areas where evacuation corridors were agreed upon 
From CNN's Tim Lister in Kyiv and Mariya Knight in Atlanta
The Russian defense ministry said its forces have resumed their offensive in Mariupol and Volnovakha, where evacuation corridors had been arranged between Ukraine and Russia.
In a statement to Russian news agency TASS, the ministry said that "not a single civilian was able to leave Mariupol and Volnovakha along the announced security corridors."
"The population of these cities is being held by nationalist formations as human shields. The nationalist battalions took advantage of the silence to regroup and strengthen their positions," said Maj. Gen. Igor Konashenkov, spokesman for the Russian defense ministry.
"Due to the unwillingness of the Ukrainian side to influence the nationalists or to extend the ceasefire, offensive operations have been resumed from 18:00 Moscow time," Konashenkov said.
More background: The Russian defense ministry said earlier on Saturday it would stop bombarding Mariupol and Volnovakha, which have endured days of heavy, indiscriminate shelling.
Residents there have hunkered down in basements without power and with limited supplies of food and water, volunteers gathering information from the ground told CNN.
But just a few hours after the announcement to pause fire, a top Ukrainian regional official accused Russia of breaking its agreement and evacuations were ceased.
3 hr 9 min ago
Russian government plane headed to US will take Russian diplomats back to their country
From CNN's Sharon Braithwaite and Jamie Crawford
A Russian government plane heading from St. Petersburg to Washington, DC, will return Russian diplomats back to their country, Russian Foreign Ministry spokesperson Maria Zakharova said on Saturday on her Telegram channel.
"This plane will return to their homeland [the] Russian diplomats, whom the US Government has declared persona non grata," Zakharova added. No timeline was provided in Zakharova's statement.
The US government approved a flight chartered by the Russian government to facilitate the departure of Russian United Nations Mission personnel who were expelled for abuse of their privileges of residence. This special exception was done in accordance with federal regulations to ensure Russian mission personnel and their families departed by the date we had instructed, a state department spokesperson said.
4 hr 4 min ago
How the world has changed in the 10 days since Russia's invasion of Ukraine
By CNN's Joshua Berlinger
Russia's invasion of Ukraine has taken hundreds of lives on the battlefield and in the Ukrainian cities under bombardment. But internationally, it's also affecting everything from food security in Cairo to gas prices in California. It's pushed to the fore major geopolitical shifts and changed the way some of the globe's most prominent institutions work.
Here's how the world has changed in the 10 days since war returned to Europe.
A shifting world order
The invasion of Ukraine didn't usher in a new era of big power politics. It was the violent exclamation point confirming one of the most significant changes in the geopolitical world order since 9/11.
In the ensuing years, global terrorism consumed much of Western leaders' attention. Al Qaeda and ISIS were the enemies that needed countering. The Kremlin was no longer viewed as the same threat it once was — so much so that, in 2012, President Barack Obama mocked then-presidential candidate Mitt Romney as out of touch for calling Russia the number-one geopolitical foe of the United States.
By that time, Putin had already shown he was keen to upend the post-Cold War order.
The former KGB intelligence officer took office in 2000 vowing to restore Russia's former glory, sometimes through military force. As prime minister in 1999, he launched an offensive in the Russian republic of Chechnya against separatist guerrillas. In 2008, the Kremlin invaded Georgia and recognized two breakaway republics in the country, which at the time was growing closer to Europe.
Later, Putin's support for Syrian President Bashar al-Assad — ostensibly as an ally in the war on terror — earned him no favors with Western democracies, not least because of the credible reports of the Syrian dictator's decision to attack his own people with chemical weapons. Putin's decision to annex Crimea in 2014 and back separatists in eastern Ukraine led to sanctions and were roundly condemned. So too were Russia's alleged attempts to assassinate its enemies on foreign soil.
But Putin remained an important player and partner, albeit an unsavory one, for leaders from Washington to Warsaw during the 2010s. Russia was important factor in the fight against ISIS; Europe's main energy supplier; and helped negotiate major diplomatic pacts like the 2015 Iran nuclear deal.
Last week's invasion may have ended that. After a quarter century of the Western world dealing with Putin, he may have finally pushed the envelope and become a pariah.
In response, the Western world has hit Russia with unprecedented sanctions that have crippled its financial institutions, sending its economy and the ruble into a tailspin, and even targeted Putin and some of his inner circle personally.
"Putin is now isolated from the world more than he has ever been," US President Joe Biden said on Tuesday in his State of the Union address.
Read more from the full article: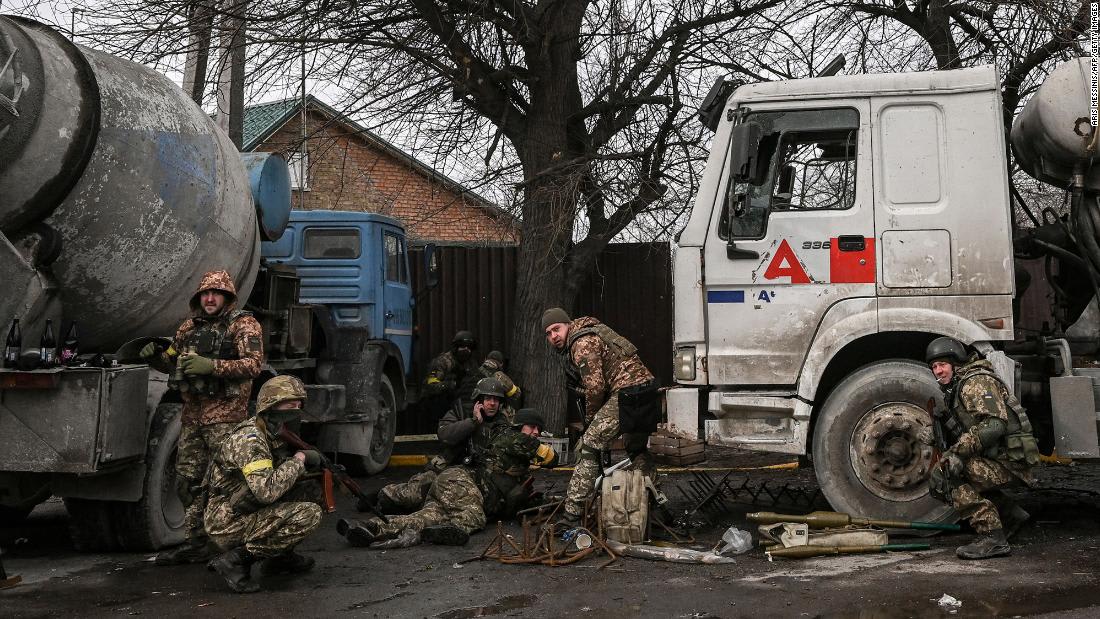 3 hr 53 min ago
Ukrainian authorities accuse Russians of opening fire on civilian protest
From CNN's Paul P. Murphy, Tim Lister, Gianluca Mezzofiore and Olga Voitovych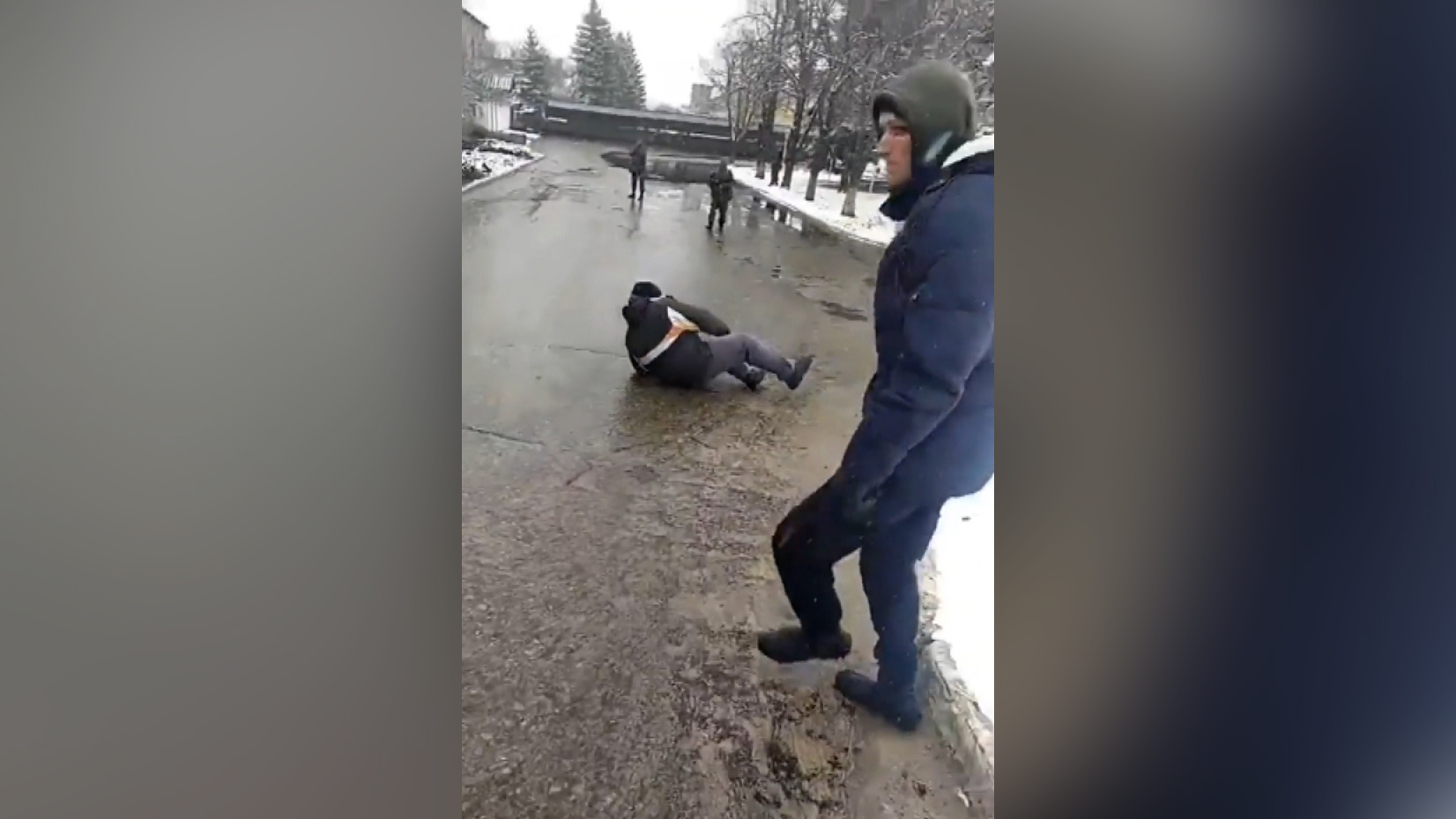 New video posted to social media shows at least one man getting hit by gunfire during a protest against the Russian military in the small town of Novopskov in northeastern Ukraine.
CNN has geolocated and confirmed the authenticity of the video.
"People tried to stop the Russians, but they opened fire on the unarmed people. There are three wounded, they are in hospital," according to Sergiy Haidai, the head of the Luhansk regional administration.
CNN cannot confirm the reported casualty figures.
The video from Saturday showed a crowd walking up a street carrying Ukrainian flags and chanting "Ukraine." A man in front of the crowd walked toward troops before shots rang out. He fell to the ground, apparently wounded in the leg.
"Everybody must leave the area now," a voice is heard saying in the distance.
A photograph from the scene showed a man with a bloodied leg being carried away; it appears to be the same individual.
A few sporadic shots rang out, and then a barrage of small arms fire followed as the crowd scatters. It's unclear whether the gunfire is being directed at or above the crowd.
Additional videos from the scene show that prior to the man being shot, the Russian military was firing their guns — not hitting the protesters — and giving apparent warning shots. 
One of the videos, taken before the protester was hit, showed the crowd walking forward toward the Russian troops, who have set up camp in an open-air market, surrounded by grocery stores and shop in the center of town. 
Despite the gunshots, the crowd did not move.