7 hr 17 min ago
US will provide "additional security assistance" to Ukraine, Pentagon says
From CNN's Ellie Kaufman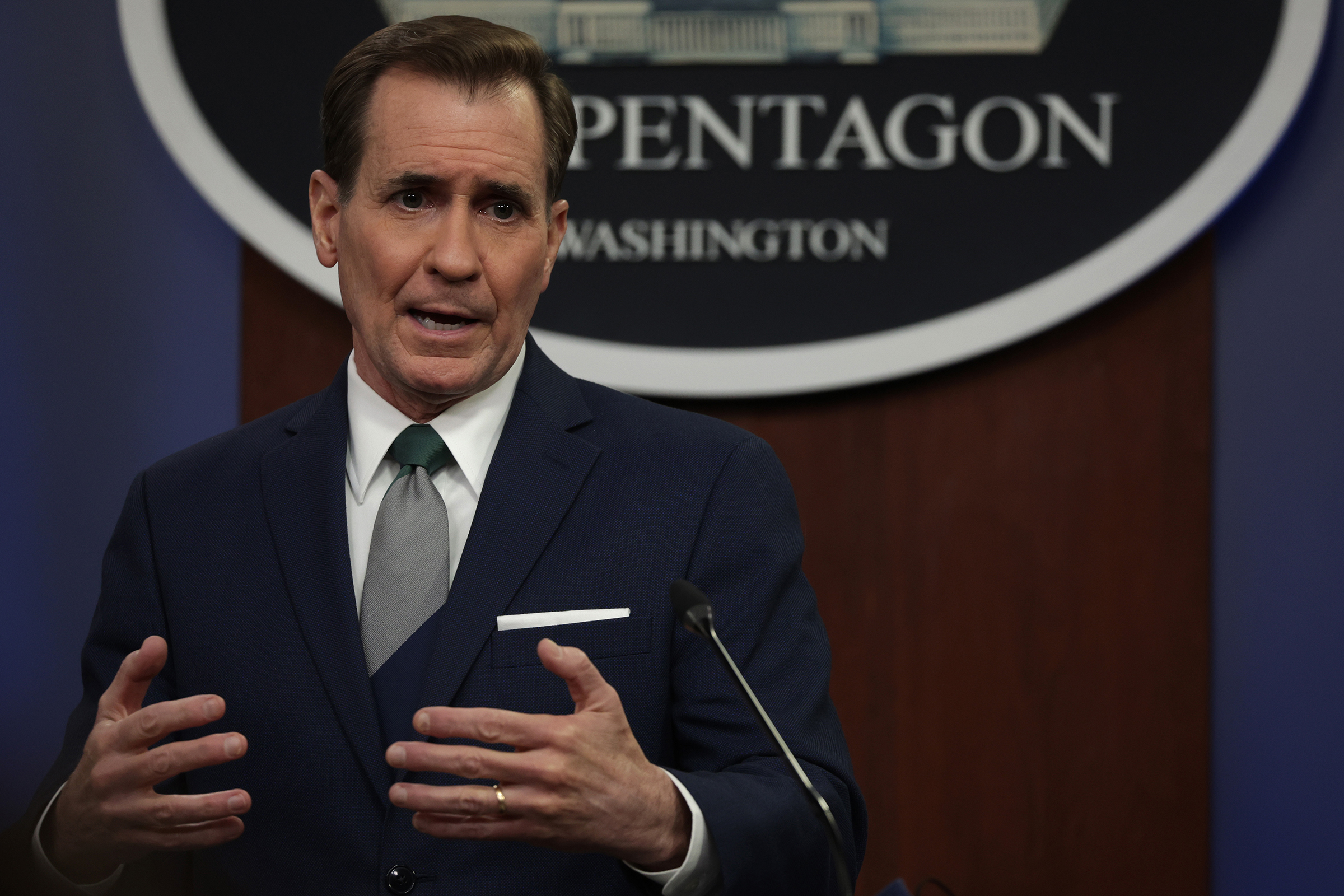 The US is "going to provide additional security assistance" to Ukraine, but "how it will be done is still being worked out," Pentagon spokesperson John Kirby said Friday.
"We're very actively engaged in those efforts, to help them better defend themselves through both lethal and non-lethal assistance," Kirby said during a press briefing at the Pentagon.
He added that he hasn't detailed every shipment of aid to Ukraine that the US has made because of the security situation.
"I have not been detailing for any of you each and every package, each and every shipment, because I think you can understand and it's particularly relevant now that Ukraine is involved in a no-kidding invasion of their country, that we wouldn't want to put it out there in the public space everything that they're getting from the United States," Kirby said.
7 hr 9 min ago
US State Department has been in touch "with every American" they can reach in Ukraine, White House says
From CNN's Nikki Carvajal
The State Department has been in touch with US citizens still in Ukraine, the White House says, but the administration is standing by President Joe Biden's comments that he would not send troops in to help evacuate them.  
White House Press Secretary Jen Psaki said the US has "been in touch from the State Department with every American we can reach."
"We continue to have the capacity to… help them in a range of ways, even as we don't have a diplomatic presence in Ukraine," Psaki said. "We don't have people in the country right now, obviously, but they are in neighboring countries."
She directed reporters to the State Department for more specifics. 
Psaki also reiterated that the US has been "warning for months now about the dire circumstances developing in Ukraine, and conveying very directly to American citizens they should leave."
7 hr 16 min ago
Russia's objective is to gain control of Ukrainian population and "change the regime," UK official says 
From CNN's Lauren Kent in Berlin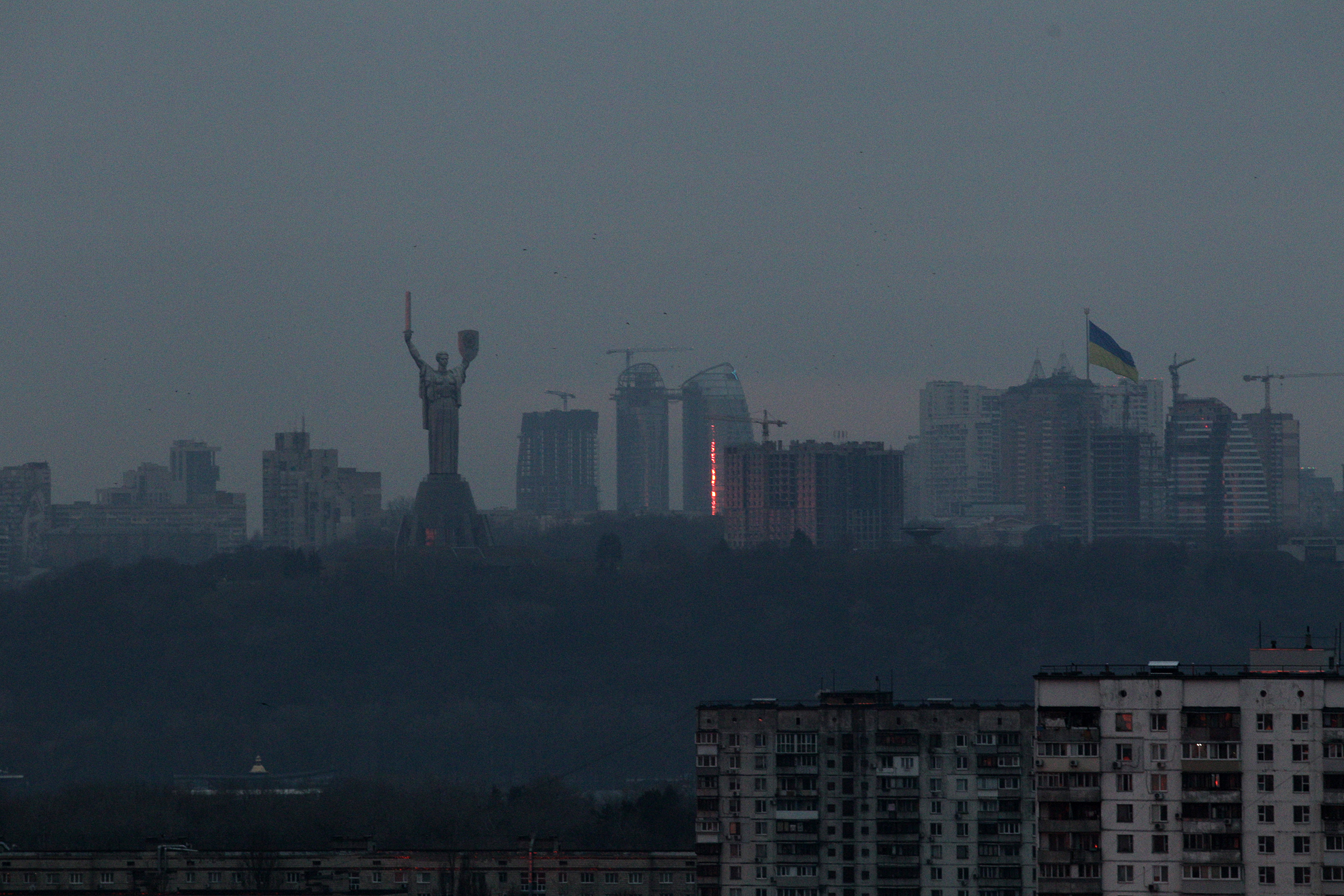 The Russian Federation's objective in Ukraine is to "secure control of the population and change the regime," UK Chief of Defense Intelligence, Sir Jim Hockenhull, said Friday in a statement issued by Downing Street. 
"Russian forces continue to advance on two axis towards Kyiv," Hockenhull said. "Their objective is to encircle the capital, to secure control of the population and change the regime."
The British intelligence official also noted that Russia "continues to conduct strikes across Ukraine" with a "concerted series of strikes" launched on the country's capital, Kyiv, overnight Thursday into Friday. 
"Multiple Rocket Launchers have been employed in Chernihiv and Kharkiv," Hockenhull continued. 
"Ukrainian Armed Forces continue to offer strong resistance, focusing on the defence of key cities throughout Ukraine," he added. 
7 hr 30 min ago
US State Department downplays Moscow's claims of willingness for diplomacy with Kyiv
From CNN's Jennifer Hansler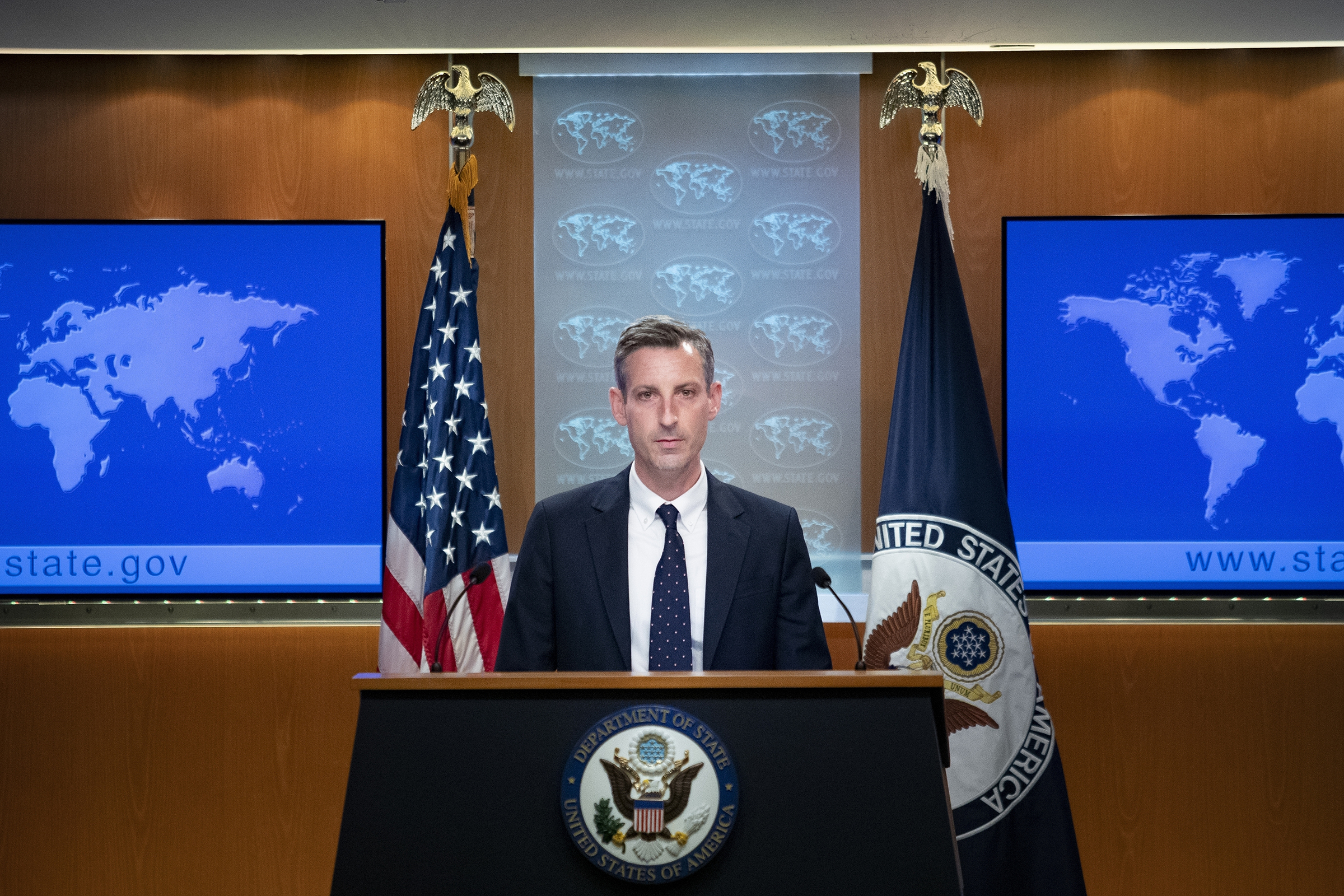 US State Department spokesperson Ned Price on Friday downplayed Moscow's claims that it is willing to engage in diplomatic discussions with Kyiv, saying that diplomacy cannot succeed as Russia attacks Ukraine.
"It is our belief that Moscow has sought to engage in the pretense of diplomacy," Price said at a State Department briefing.
"I don't think it takes a grand geopolitical analyst to know that an offer of diplomacy as you rain down bombs, mortar shells, as your tanks advance towards a capital of 2.9 million people as your forces encircle, a capital as your political leaders make demands of demilitarization, make demands of a fundamentally neutral foreign policy, essentially removing agency that Kyiv should otherwise have, that is not the context in which diplomacy can succeed," he added.
7 hr 41 min ago
White House confirms US will sanction Putin and Lavrov
From CNN's Nikki Carvajal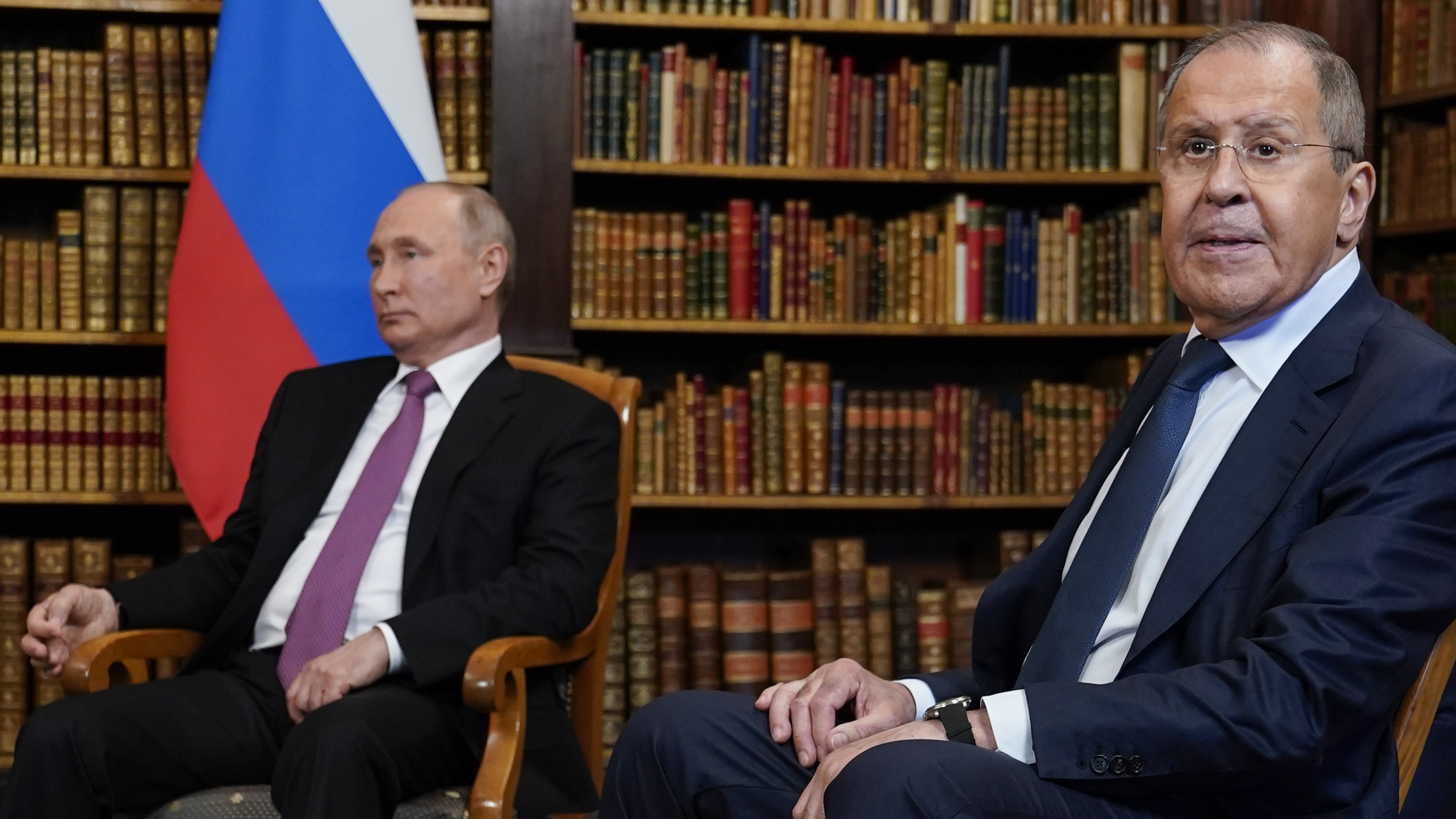 The US will join the European Union in directly sanctioning Russian President Vladimir Putin and Russian foreign minister Sergey Lavrov, the White House confirmed on Friday.
CNN's Phil Mattingly and Jeremy Herb reported earlier Friday the US was planning to impose sanctions on Russian President Vladimir Putin according to two people familiar with the decision.
White House press secretary Jen Psaki said the decision came following a phone call between President Biden and European Commission president Ursula von der Leyen.
"The United States will join them in sanctioning President Putin and Foreign Minister Lavrov and members of the Russian national security team," she told reporters. "I expect we'll have more specific details that later this afternoon."
Asked what changed between Friday and Thursday, when Biden announced a new round of sanctions that did not include Putin, Psaki said the option had "been under consideration and on the table for some time." 
"The President's strong view and strong principle from the beginning of this conflict, and even before I should say, has been to take actions and steps in alignment with our European partners, and this is certainly evidence of that," Psaki said.
The Russian leader will become the highest-profile target in the effort to impose costs on the Russian economy and Putin's inner circle in the wake of the Russian invasion of Ukraine. Additional Russian officials are likely to be included, one of the people said.
The European Union and United Kingdom also announced they would introduce sanctions targeting Putin and Russian Foreign Minister Sergey Lavrov on Friday. 
More background: The decision to target Putin directly across Western allies marks the most personal escalation of a sweeping effort to respond to Russia's actions through economic penalties. While it's unclear the extent of the direct effect — officials have long said Putin's finances are opaque and difficult to track — the symbolism of targeting the Russian leader is clear.
7 hr 59 min ago
Biden issues statement on NATO meeting and call with Zelensky
From CNN's Nikki Carvajal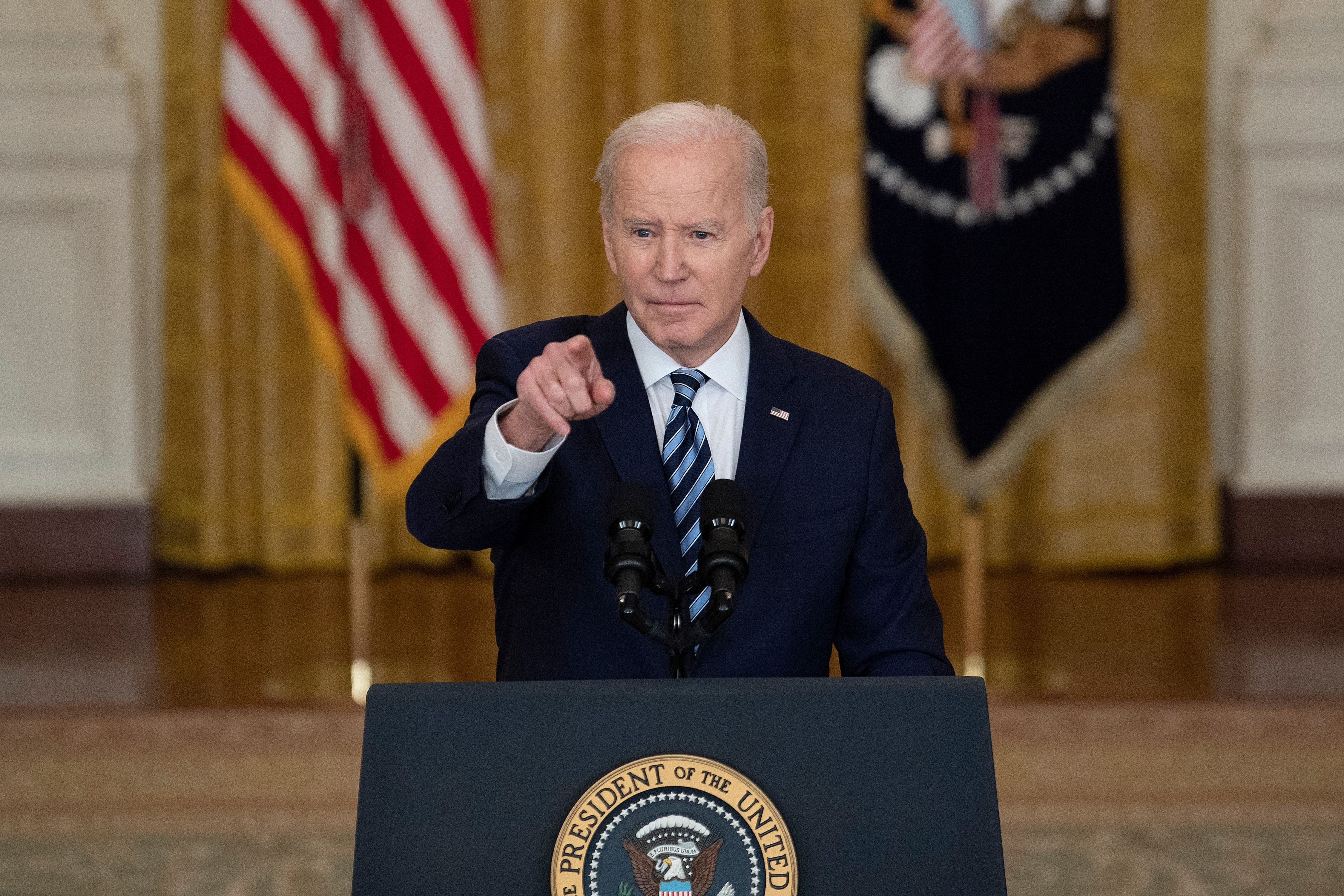 President Biden said that he and NATO allies discussed "our shared commitment to collective defense and Transatlantic security" when they met virtually Friday afternoon.
"As President Putin threatens the very foundations of international peace and security, NATO is once again demonstrating that it stands for freedom and democracy," the President said in a statement.
Biden again pledged the US would defend NATO territory.
"We were joined today by our close partners Sweden, Finland, and the European Union," the statement reads. "President Putin has failed in his goal of dividing the West. NATO is as united and resolute as it's ever been, and NATO will maintain its Open Door to those European states who share our values and who one day may seek to join our Alliance." 
Immediately after the summit, Biden said he met with Ukrainian President Volodomir Zelensky and "commended the brave actions of the Ukrainian people who were fighting to defend their country."
"I also conveyed ongoing economic, humanitarian, and security support being provided by the United States as well as our continued efforts to rally other countries to provide similar assistance," Biden wrote.
8 hr 11 min ago
Organization for Economic Cooperation and Development shuts its door on Russia and closes Moscow office
From CNN's Xiaofei Xu
In a statement on Friday, the Organization for Economic Cooperation and Development (OECD) officially ended Russia's accession process to become a member. The process had already been postponed in 2014, following Russia's annexation of Crimea.
"The Council has also asked the Secretary-General to take the necessary steps to close the OECD Moscow office and to stop all invitations to Russia at Ministerial levels and in the bodies where listed as Invitee," the statement reads.
The council of OECD also requested that any project funded by Russia be terminated, and released a statement on its website condemning the Russian aggression against Ukraine.
8 hr 15 min ago
92 Chernobyl power plant employees held hostage by Russian forces, Ukrainian Ambassador to the US says
From CNN's Ellie Kaufman
Ninety-two members of the Chernobyl power plant operational personnel are being held hostage by Russian forces, Ukrainian ambassador to the US Oksana Markarova said during a press conference in Washington, DC, on Friday.
Because the power plant personnel are being held hostage, they are not able to work in shifts and follow the strict regulations that the power plant requires, she said.
The responsibility of the power plant now "relies on Russian forces and Russian army," Markarova said. Ukraine is reaching out to all nuclear regulators and other countries to alert them to the situation at Chernobyl, she added.
"In defending these plants, we are trying to be very responsible and careful so there is no damage to it. We can't say the same about the Russian federation, so that's why we are warning and that's why we're reaching out to everyone," Markarova said. 
The White House on Thursday condemned Russia for taking hostage civilian staff of the Chernobyl power facilities in northern Ukraine and demanded their immediate release. 
"We are outraged by credible reports that Russian soldiers are currently holding staff of the Chernobyl facilities hostage," White House press secretary Jen Psaki told reporters on Thursday. "This unlawful and dangerous hostage taking, which could upend the routine civil service efforts required to maintain and protect the nuclear waste facilities is obviously incredibly alarming and greatly concerning. We condemn it and we request their release."
8 hr 27 min ago
Russia plans to threaten to kill Ukrainians who don't surrender, US official says
From CNN's Kylie Atwood and Jennifer Hansler
The Biden administration believes that Russia will threaten to kill the families of Ukrainian soldiers if they do not surrender, a US official said on Friday amid the ongoing Russian invasion of Ukraine.
"Our information also indicates that Russia plans to threaten killing the family members of Ukrainian soldiers if they do not surrender," the official said, who also commended the "incredible bravery" that the Ukrainians showed in the first day of fighting.
The State Department did not immediately respond when asked why the US believes that this is what the Russians will do. 
Secretary of State Antony Blinken has recently warned of the possibility of widespread human rights abuses against the Ukrainian people carried out by Russia.
"All evidence suggests that Russia intends to encircle and threaten Kyiv, and we believe Moscow has developed plans to inflict widespread human rights abuses – and potentially worse – on the Ukrainian people," he said on Thursday. 
Ukraine's foreign minister echoed US concerns about the possibility of forthcoming human rights abuses on Friday. Citing intelligence, Ukrainian Foreign Minister Dmytro Kuleba said there could be Russian false flag operations that would erroneously cast the Ukrainians as the aggressors.
"According to intelligence, Russia plans a massive false flag operation to  'dehumanize' Ukrainians and accuse Ukraine of alleged inhuman actions. Don't trust fakes. Ukraine defends its land in a just and defensive war. Unlike Russia, we don't target kindergartens and civilians," Kuleba tweeted. 
The US official also said the Kremlin is carrying out a disinformation campaign to suggest a large number of Ukrainian troops have already surrendered to Russian forces. 
"We commend the Ukrainian people for showing strength and determination in response to an unprovoked attack by a significantly larger military," the official said, adding "We are concerned, however, that Russia plans to discourage them and induce surrender through disinformation. Our information indicates Russia is creating a disinformation campaign by publicizing false reports about the widespread surrender of Ukrainian troops."
On Thursday President Volodymyr Zelensky said that 137 people were killed during the first day of Russia's invasion, but he said that they died a "heroic death" and that they did not surrender.